Favcy Venture Builders present: PalateMKT on 1stCheque Milestones with Tellerspot
Stage: Traction/Revenue 

Industry: Foodtech
About PalateMKT
Palate Mkt is building India's first online marketplace for all things Gourmet. 2X founders, Ruchi and Aditi went live with their platform earlier this year and are already on the road to an INR 4Cr ARR in FY23.
The Co-founders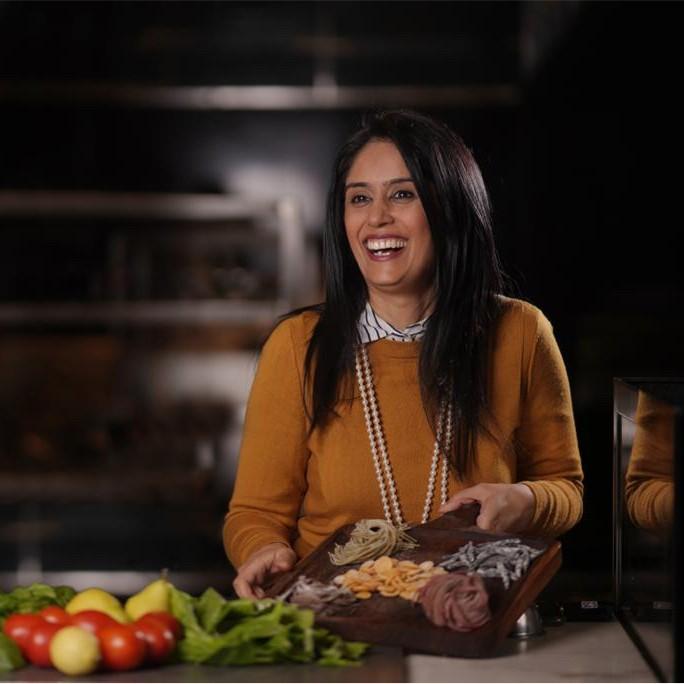 Aditi Kapoor
 Aditi has a proven track record of experience in management, technology and marketing skills with a strong entrepreneurial flair for new ventures. The first ever Anish Kapoor exhibition in India in 2010  was her brainchild with The British Council. Her expertise includes project development, management, and implementation of various key systems specifically with a special focus on human and product logistics. Aditi has decades of technical experience, having worked with international firms like First Choice, Arthur Andersen and Hoeganaes Corporation.
 Ruchi Sibal
Ruchi brings to the table more than 2 decades of experience in the F&B industry in India. Her strong network includes top hotel brands and restaurants across the country. She's played an instrumental role in forging partnerships with over 300 restaurants/cafes for the "Go Delhi" program. She also pioneered the Indian Market Entry of leading global confectionery brands like Master Foods (Mars, Snickers, Twix, etc.), Arcor group and Godiva. Besides this, she also dealt with a number of hotels and F&B outlets. Prior to starting PalateMKT, Ruchi built two successful businesses
1stCheque Milestones With Tellerspot
Introducing 1stCheque Milestones with Tellerspot
What is Tellerspot?
In the event, the Founder takes us through their venture building journey with Favcy from idea to revenue stage and covers the following topics:
What is PalateMKT?
PalateMKT's Journey
Throwback with Favcy: PalateMKT's Vision (During their 2020 Pitch)
PalateMKT Customer Testimonials: Sprinng Gluten-free & Redmoon Bakery & Cafe.
Target for Current Financial Year
Growth Strategy for the Near Future
Milestones to be Achieved in the Next 2 Years
What is PalateMKT?
PalateMKT's journey
Throwback with Favcy: PalateMKT's vision (Pitch from 2020)
PalateMKT Customer Testimonial - Sprinng Gluten-free Foods
PalateMKT Customer Testimonial - Redmoon Bakery & Cafe
PalateMKT's Target for Current Financial Year & Growth Strategy
PalalteMKT's Journey So Far & Milestones Achieved
Milestones Set for the Next 2 Years
 Interested in the startup? Register your interest here: