Favcy Venture Builders Present - UrjaBolt by Aditya Kumar
Opening Day Plus: 12th February, 2022

Stage: 2nd Cheque

Industry: EV-tech
Idea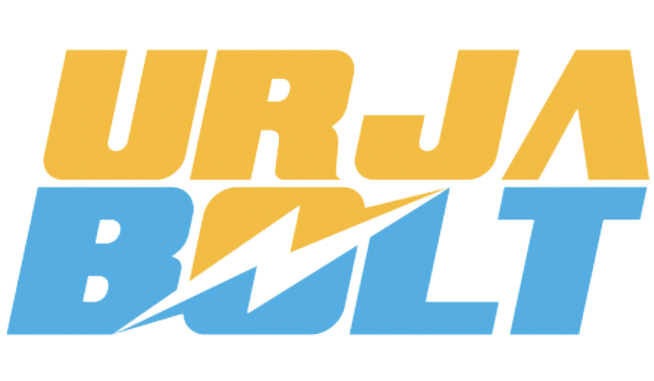 Urja Bolt is building an ecosystem to support India's rapidly growing Electric Vehicle market with an umbrella of offerings such as Ujra Grow, Urja Cargo, and Urja Station.

The Founder
Experienced Research & Marketing Professional in the Consumer and Technology Space. As part of the Current News Team at S&P Capital IQ, Aditya was responsible for tracking data of Global Public Funds. Was part of the Founding Team at Favcy and led their Affiliate Network Platform for key clients like Dainik Bhaskar and FC Pune City. He then returned to school to complete postgraduate education in International Trade from IIFT and Marketing and Sales from IRMA. 
Opening Day Pitch:
In this, the Founder takes us through the entire Pitch Deck and covers the following topics:
Founder's Background
Ground-Up Distribution Channel
Fragmented, Unorganised Last-mile Distribution Channel
Concept of UrjaGrow
B2B Primer of Last-mile Delivery Market
The EV Push by Indian Government
The UrjaCargo Model
The UrjaCargo Clientbase Start
The UrjaGow Angle
The UrjaBolt Ecosystem
Competition With Respect to the 3-Bolts of the UrjaBolt Ecosystem
The UrjabBolt Energy Progress Pointers
Current Investors & Available Opportunity:
Question: How did you come up with this Cargo Approach and how the entire Ground-Up model was built?
When we asked about the Go-To Market Strategy: 
When Suresh Ponnuru asked: What are the revenue projections for the next 3 to 5 years?
Saksham Chawla asked: Are you patenting any algorithmic heuristics or some standardised heuristics to minimise cost of last mile delivery to solve travelling salesman problem?
When Punit Gupta asked: Is there any R&D planned for the Lithium battery, as the world would see a shortage of Lithium soon?
Arun Suraj asked: What's the plan for geo-expansion? Will it be largely based on 1 or 2 cities or a national roll-out?
Questions by Hari Manchala: 

Are we only focussing on 3 wheeler delivery vehicles for now? Or will it also include 2 wheelers?
Are the charging stations standardized to be able to serve non-Urja vehicles?
When we asked about the Go-To Market Strategy:
Questions asked by Jyotbir Khuman:

What is your take on the recent push on battery swapping by the govt.?
Do we also plan to have self-owned cargo or we rely completely on investments from public spaces?
When Amit Bhardwaj asked: What is UrjaBolt's competitive strategy with local vendors or established startups like Zypp?
When Kunal S asked: What are important regulatory hurdles that you have faced so far or envision facing going forward?
When Ankur Gupta asked: How do you include battery cost in your IRR since swapping battery causes degradation & accumulation?
Yaji Sonti asked: Will you be able to use the same vehicles for all the 3 sectors you plan to cater to?
Nishant C asked: Are you open to exploring tie-ups while reducing the associated costs for these vehicles?
Questions: Can you shed some light on how are you giving out 30% IRR?  
Kunal S asked: 

What's the estimate of annual maintenance capex per vehicle and the average life of a vehicle?
In the invest and IRR model, who will incur the maintenance capex?
What is the story behind the name UrjaBolt?
Opening Day Deck:
Interested to know more: