Favcy Partner Meetup
Favcy is turning 8! We wanted to take a moment to sit back and look at our journey, get candid with you about why we do what we do and express our gratitude to you for being as excited about our startups as we are.
Meet the Partners who spoke at the Favcy Partner Meetup
An Overview of Open Portfolios
Since it's our birthday, we're giving investors the opportunity to avail eXtra on every deal. Here are the open opportunities -
1. AuzaarPay🛠️ - AuzaarPay is building a B2B buying + Fintech platform making it convenient for handymen to buy hardware, sanitary and electrical supplies through on-demand delivery while making a commission. Within the first 3 months, AuzaarPay launched its first dark store and fulfilled 159 orders worth INR 1,52,671.



2. PayTamasha🎥 - PayTamasha is building India's first digital-only film financing platform for movies and OTTs bringing the silver screen to life. PayTamasha was oversubscribed by 180% while raising its first round. The platform's first film "Ghaath" was recently premiered at the Berlin International Film Festival.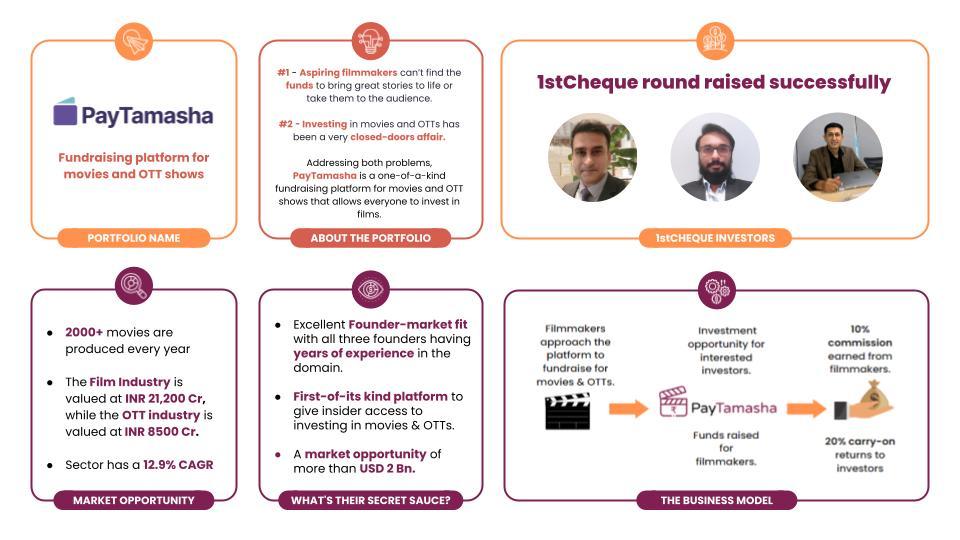 3. LeagueUNO🎮- LeagueUNO is building a community driven platform for college students that combines learning, earning & upskilling in an IPL-style model. They have a ready pipeline of 12000+ students ready to start competing and earning and are targeting 50% EBITDA margins by 2023 Q4.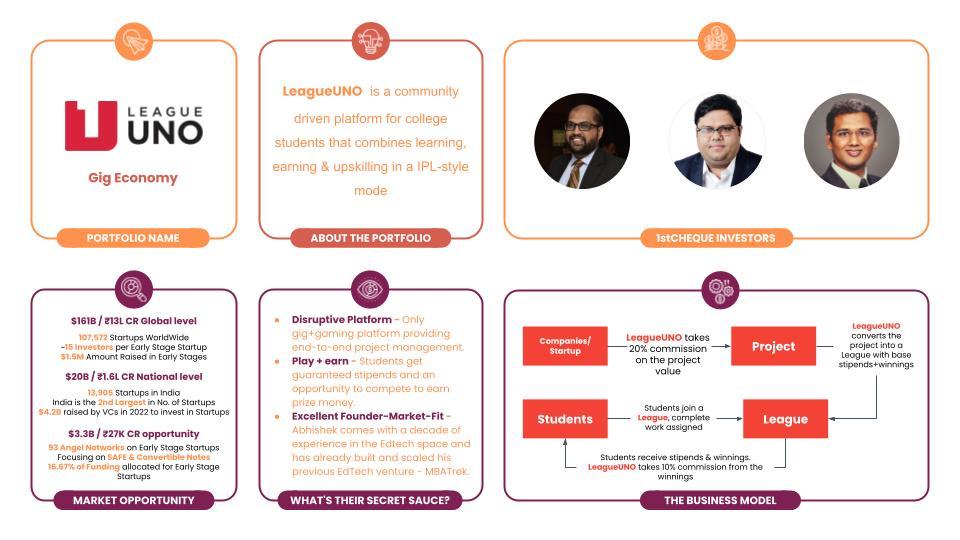 4. FinPaddle💸- FinPaddle is building India's first Fintech platform making debt investments like government securities and bonds accessible to the common retail investors at small ticket sizes. Backed by SKI Capital, FinPaddle's secret sauce is its ability to issue its own bonds as a 'bond originator', something no player is doing in the market at this point.
5. AgREmarket🌱 - AgREmarket is building India's first agritech platform for agri-brokers to access on-demand buyers for reselling agri-goods. They already have 500+ Brokers ready and waiting to be onboarded. In their previous venture, they had clocked over INR 1.5 Cr in transactions from handling agri-goods resale alone.
Found it interesting? Express interest here -